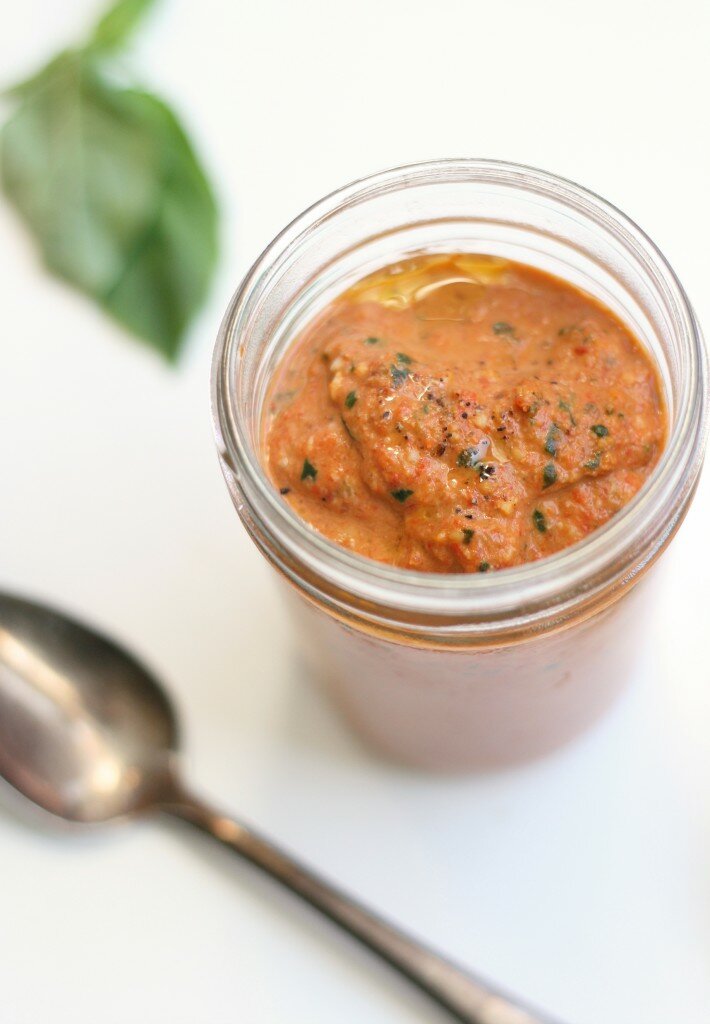 This recipe serves 4.
Time: 20 min.
What you need:
* 2 cups sun-dried tomato, drained and chopped
* 40 g fresh basil leaves
* 6 cloves fresh garlic
* 1 cup fresh grated parmesan cheese
* 1 cup pine nuts (roasted golden in pan or oven)
* 1 cup olive oil
* Black pepper and salt to taste
What you do:
Have the tomatoes, garlic and basil in a blender, add half of the olive oil and cheese and blend well.
Keep adding olive oil till you reach the desired consistency of the pesto.
Add salt and pepper to taste.
Use in pasta dishes or as spread on bread and crackers.
Store in fridge (keeps about 10 days) or freeze in ice cube containers.