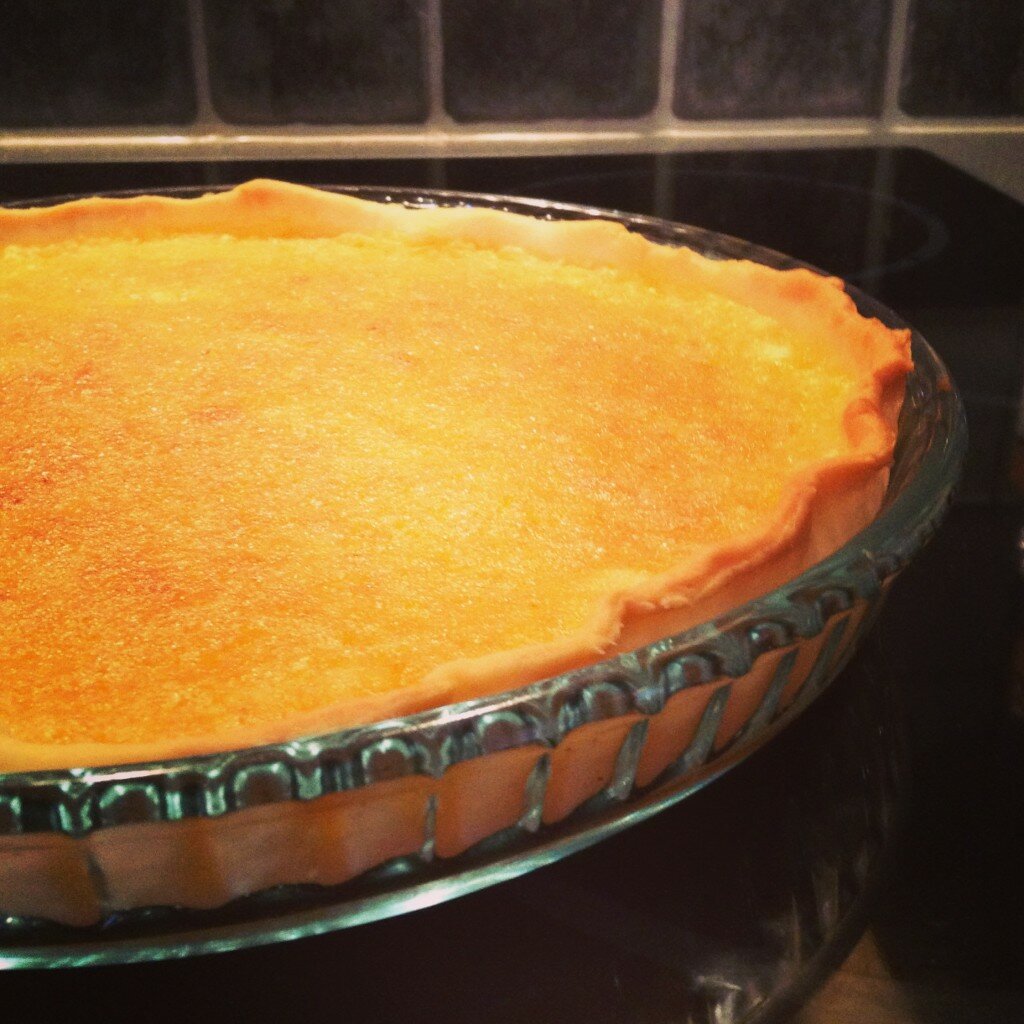 I love this pie!
It has this sweet and sour taste to it that I just cannot resist.
Usually I make it at Easter – all things yellow and all that – but it tastes wonderful all year around.
What you need for the pie dough:
* 125 g unsalted butter
* 80 g powdered sugar
* 250 g flour
* 30 g ground almonds
* 1 egg
What you need for the pie filling:
* 4 eggs
* 250 g sugar
* 2 big lemons (zest and grated peel)
* 50 g unsalted butter
Knead together powdered sugar, flour, ground almonds, crumbled butted and the egg.
Press the kneaded dough down in a 30 cm pie pan, prick bottom with a fork before baking in a preheated oven (225c) for 10 minutes. Let pastry cool before adding filling.
Beat egg and sugar for 4 minutes, mix in lemon peel and zest and add melted butter.
Pour the filling in the cooled off pie pan and stick in the oven again at 180c for about 20 minutes.
Let the pie settle before cutting into it.
Serve with peppermint tea or sweet white wine.
ENJOY!