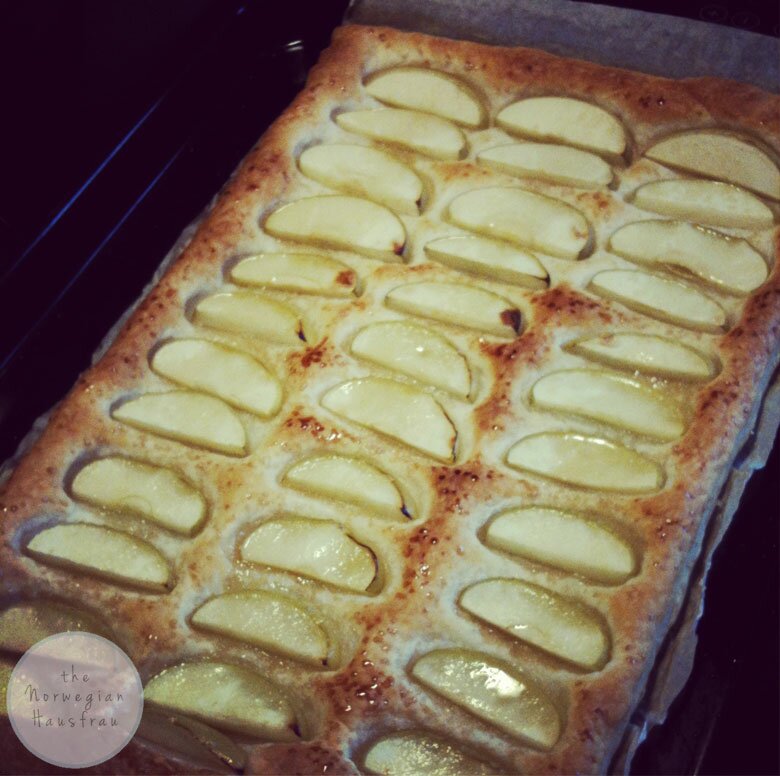 I usually always keep pastry dough in my fridge (or freezer). It`s so versatile and makes it easy to create a quick snack for an aperitif or unexpected (but most welcome) guests.
Just roll out the dough and fill it with what ever you have: fresh herbs and cheese topping, tapenade, cream cheese and sundries tomatoes or something sweet like I`ve done here with apple slices and brown sugar. You really can`t go wrong so just try it.
What you need:
* 1 pre-made/store bought pastry dough
* 2 apples (I like them sour but you choose what you prefer)
* 2 table spoons brown sugar
* Cinnamon powder
What you do:
Roll out the dough on parchment paper in a baking tray.
Slice the apples in not all too thin slices and lay them in the dough randomly or in a pattern.
Sprinkle the apples with brown sugar and cinnamon.
Bake in preheated oven – 200 °C (go to conversion table) – for about 10-12 minutes.
Remove from oven and let it cool before cutting and serving.