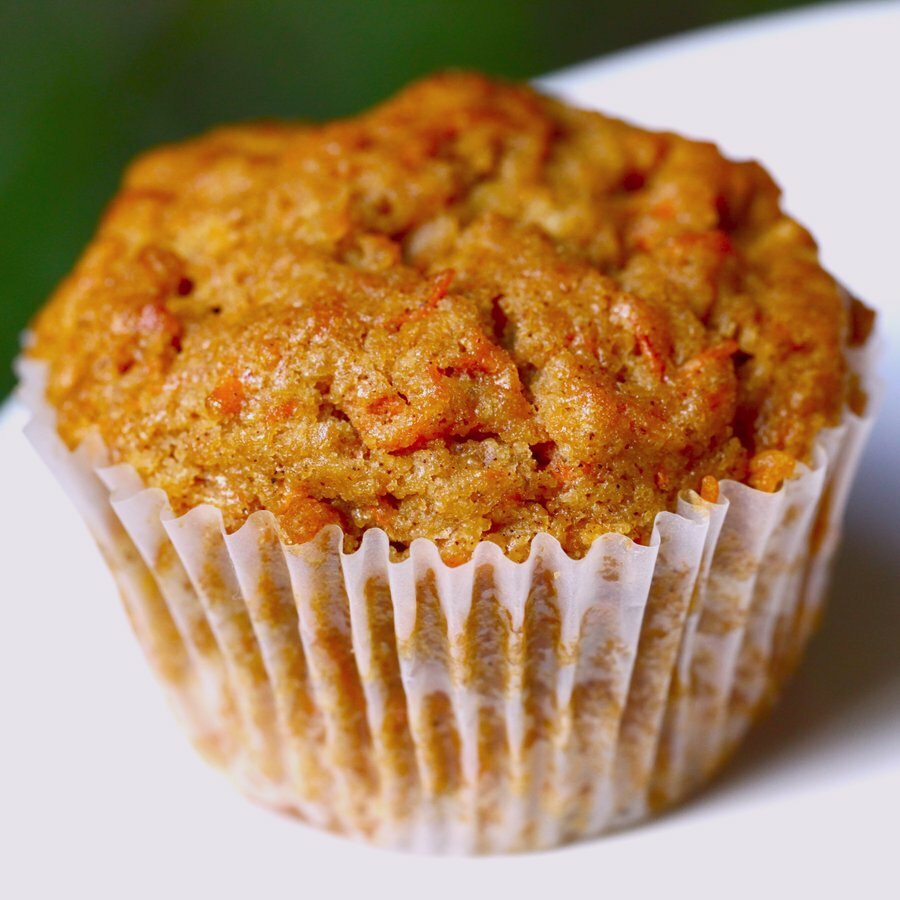 Photo from jeffzz111 – Thanks!
Did you know that the apple muffin is the official state muffin of New York?
Kids love muffins and anything that resembles a cake, so why surprise them with breakfast muffins?
For this breakfast muffin I added grated carrots and swapped the unhealthy white sugar with the little healthier brown sugar. If you want to go an extra healthy step, you can use spelt flour instead of plain flour.
What you need:
* 225g plain flour
* 3 tsp baking powder
* 175g brown sugar
* 1/2 tsp ground cinnamon
* 1/2 tsp freshly grated nutmeg
* Pinch of salt
* 150ml plain oil, eg sunflower
* 2 eggs (lightly beaten)
* 3 medium carrots (finely grated)
* 1 apple (finely grated)
What you do:
Preheat oven to 180C.
Grease muffin tins or line with paper cases (makes approx 6 large, 12 medium, or 20 mini muffins).
In a large bowl mix together the flour, sugar, salt and spices.
Add oil and eggs and gently the fold mixture together.
Stir in carrot and apple.
Spoon into muffin tins, halfway to the top.
Bake for approx 25 – 35 mins depending on the size of the muffins.
Check with a skewer if unsure – if it comes out clean the muffin is cooked, if sticky leave them in for a bit longer.
Leave in tin to cool a little, then turn out.