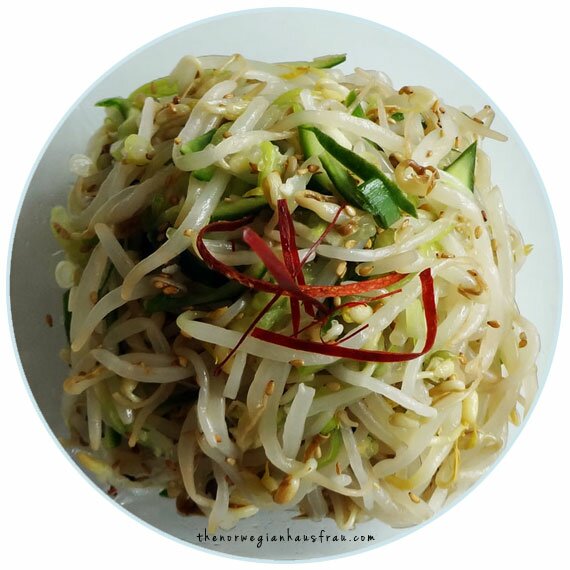 This salad is really a good side dish to most Korean foods. but I find it works well on it`s own if you`re looking for a light, small treat.
What you need:
* 1/2 lb mung bean sprouts, rinsed
* 1/2 tsp salt
* 1 finely chopped scallion
* 2 tsp minced garlic
* 2 tsp sesame oil
* 1 tsp sesame seeds, toasted
* 1 tsp soy sauce
What you do:
Parboil bean sprouts in boiling water for 2 minutes.
Rinse in cold water.
Squeeze bean sprouts between your hands to get rid of excess water.
Toss the bean sprouts with seasoning ingredients and serve immediately.
Bean sprouts spoil quickly so I wouldn`t refrigerate it.
Please check out maangchi.com for more delicious Korean dishes.