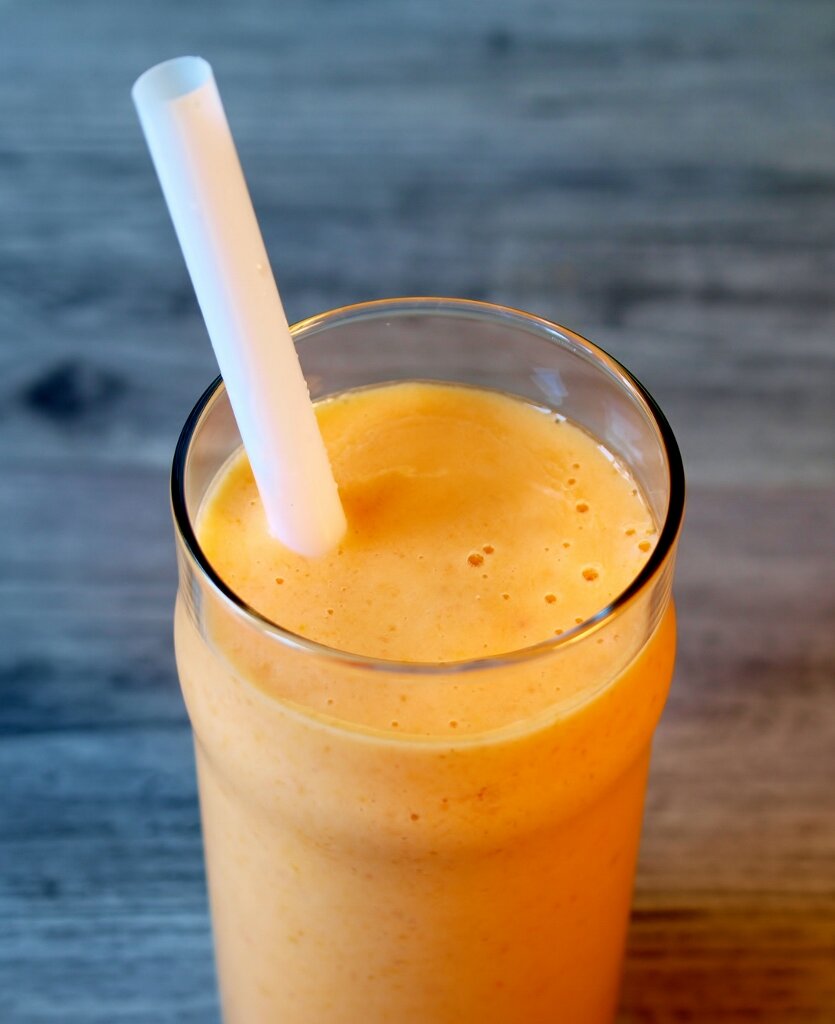 For many people, a smoothie is breakfast enough.
I like a fresh smoothie, but I think they tend to get too thick and then I feel like I`m drinking heavy cream through a straw.
By adding a few more ice cubes or more freshly squeezed juice I get the consitcency I prefer.
This favorite Sunrise Smoothie should last you till ten o`clock snack time.
For 2-3 glasses.
WHAT YOU NEED
* 200 g Apricots
* 1 Banana
* 2 tbsp Lime juice
* 1 dl yoghurt
* 5-6 Ice cubes
WHAT YOU DO
Cut open the apricots and remove the pit. Slice the banana in smaller wheels.
Have the apricot and banana in a blender and add freshly pressed lime juice, yoghurt and ice cubes.
Start the blender (remember the lid…) and let it blend for about 20 sec. for a smooth drink.
ENJOY!