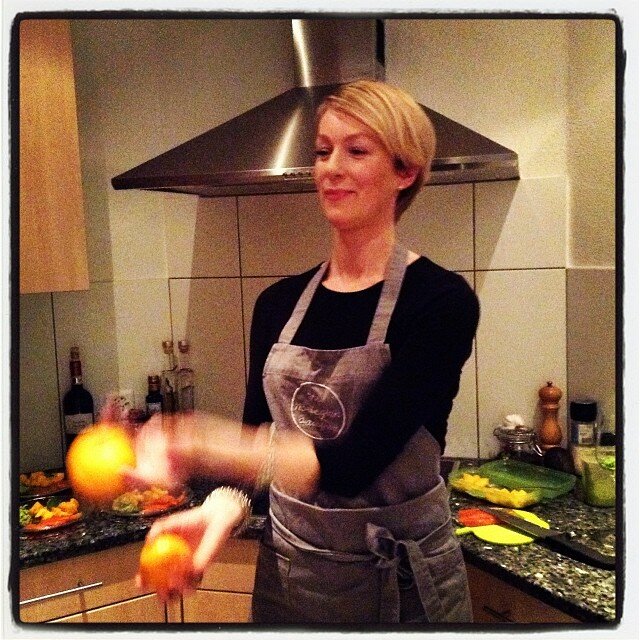 In March we will do a roast – wonderful for Sunday dinner, entertaining friends or on a buffet table.
Roast Beef - Easy to make and so full of taste!
As always, we will cook the meals together and eat together.
You will get hands on cooking training and me as your personal assistant.
There will also this time be a three course menu:
Starter: Arugula salad with Mango and Pine Nuts.
Main Course: Roast Beef , Oven baked Potatoes, Chimichurri and Pineapple Salsa.
Dessert: Chocolate Semifreddo with Orange and Mango salad.
Please to sign up for this Coking Party.
WHEN: March 20`th 2014
WHERE: Veriset Showrooms, Oberfeld 8, Root (Vis a vis from D4 – Easy to reach by car and train)
WHAT TIME: Apéro starts at 18:30 and the evening goes till about 23:00
COST: 100 chf per person
Great Food + Great People = Great Evening!
Bring a friend or two.
Looking forward to be cooking with you.