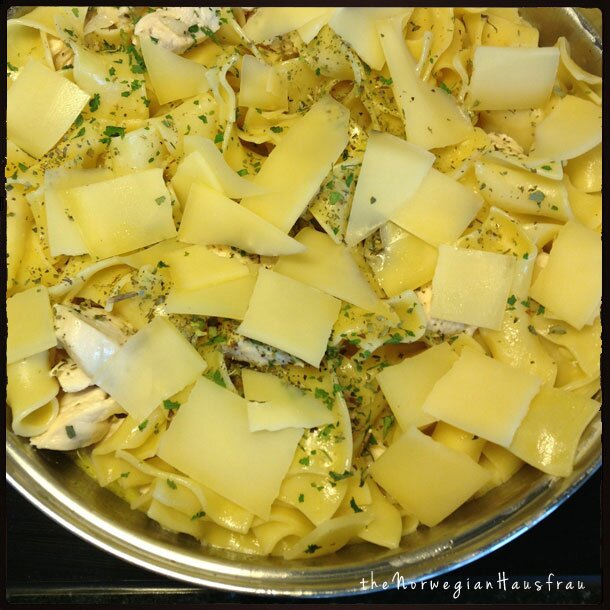 I made this pasta dish the other day and it turned out really good so I want to share it with you.
If you wish you could add chicken as you will see in the photo that I did.
WHAT YOU NEED
* 2 tbsp butter
* 2 tbsp grated lemon zest
* 2 cloves of garlic
* 1 shallot, finely chopped
* 1/4 cup white wine
* 1 cup cream
* 1/4 cup fresh lemon juice
* Maldon salt and freshly ground black pepper, to taste
* 500 g fresh pasta
* 1/2 cup (125 mL) freshly grated parmesan cheese
Garnish:
* 1/4 cup finely chopped fresh herbs (parsley, tarragon or basil)
* Grated parmesan cheese
WHAT YOU DO
Bring a large pot of salted water to boil.
In large skillet, melt butter over medium-high heat and add lemon zest, garlic and onion. When it begins to sizzle add white wine. When evaporated, add cream and lemon juice. Stir together for two minutes or until it comes to a boil. Season with salt and pepper and remove from heat.
Place fresh pasta into boiling water and cook according to package directions. Drain.
Add pasta to lemon sauce in pan; toss gently to coat. Sprinkle with parmesan cheese, toss lightly. Sprinkle with chopped fresh herbs and additional parmesan if desired.
Serve with a glass of wine or cold lemon water.
Enjoy!