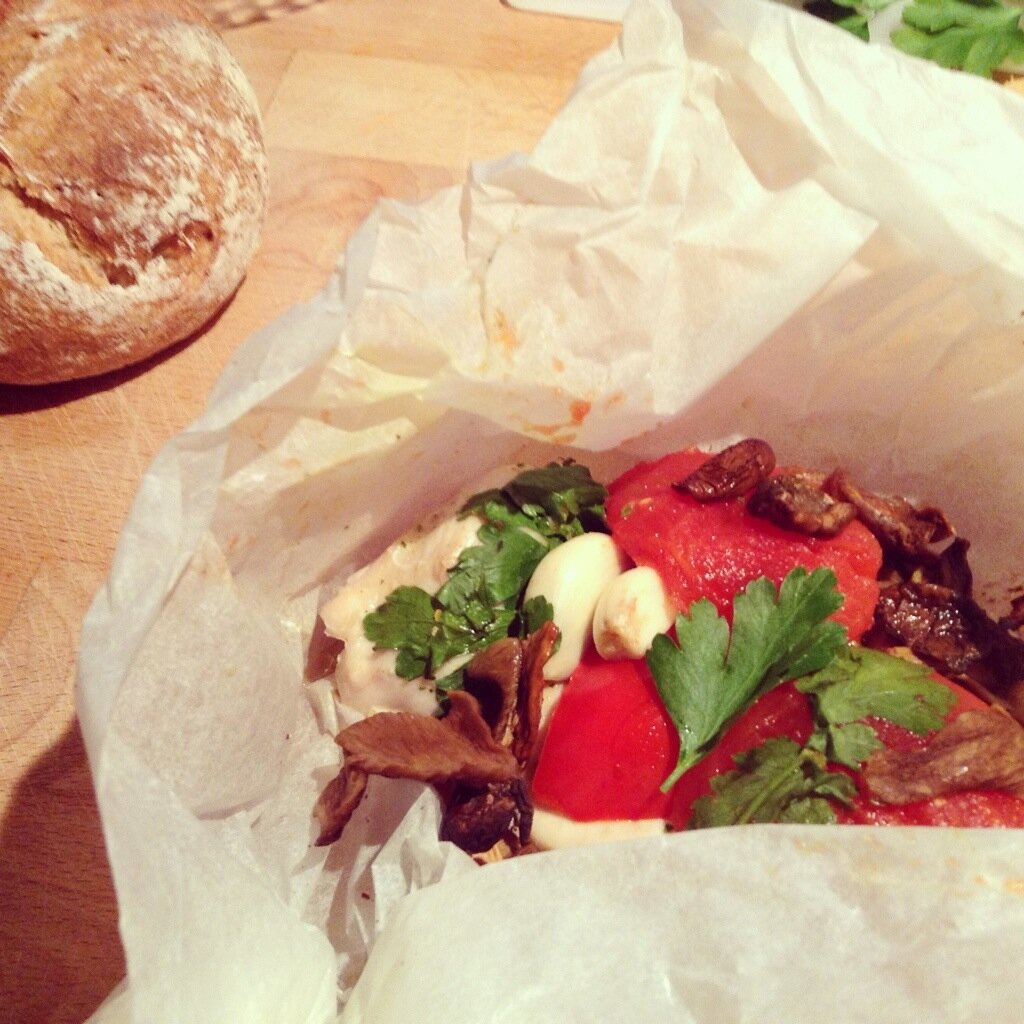 We spent our Easter holiday in the Italian speaking part of Switzerland – Ticino.
A lovely place with rustical and traditional cuisine. If you want to avoid liver and other intestines on your plate it's wise to know a few Italian words.
We always visit the same Grotto in Ludiano. It's a very simple but so charming restaurant inside a rock. They serve the best brasato which is cooked for hours in redwine. Usually served with gnocchi or tagliatelle. Delicious!
One evening we had guests over to our holiday home and I made oven baked package of chicken, tomato, mushrooms and garlic. Served with fresh bread this too was quite delicious.

This recipe serves 6.
What you need:
* 6 chicken filets
* 3 large tomatoes
* 6 coves of garlic
* 2dl chicken broth
* 50g porcini (dried cep mushrooms)
* A handful parsley leaves
* Salt & Pepper
* 6 sheets of baking paper or alu foil
What you do:
Boil the tomatoes till peel cracks, then have them in cold water and remove peel.
Place the dried mushrooms in a bowl on lukewarm water. Let soak for 20 minutes.
In each sheet of paper place one chicken filet, half a peeled tomato, one crushed clove of garlic, a few leaves of parsley, some mushrooms, one tablespoon broth and sprinkle salt and pepper over before folding the paper to cover the food. Place in preheated oven 200 C for about 20 minutes.
Let the guests open their own package and serve with fresh bread and good wine.
ENJOY!